It was a bleak day in a bleak neighborhood 15 years ago.  Tim France and I were standing in Salem Alliance's south parking lot, surveying the Broadway strip.  Boarded-up buildings.  Used car lots.  One of those payday-loan storefronts.  Tons of litter and graffiti.
Tim and I were dreaming.  Big.  We'd met during the monthly meetings of the Grant Neighborhood Association, and we shared a strong desire to see the area improve.  Me as a new homeowner; Tim as the director of operations/facilities at Salem Alliance.  The City had a blueprint in place—the North Downtown-Broadway Plan—but it hadn't jump-started yet.
As we stood in that parking lot, we imagined a large building.  A mixed-use structure that would bring vitality to Broadway and Grant Neighborhood.  A building that would serve not just the church, but the community.  There'd be coffee, office space, meeting rooms and parking.  We didn't draw any plans that day, but we began to see Broadway differently.  And we would share with anyone who'd listen: me with my SLF hat on, Tim at the church.  Were we crazy?  As one of the original CaN Centers, the church already had a vibrant partnership with Grant Elementary and the neighborhood association—was there room for more?
It took the visionary leadership of two senior pastors, a faithful congregation, and a shift of location one block to the west … but that big building—Broadway Commons—opened in 2010.   A place where "church, commerce and community come together for the common good."  Right away, the Salem Free Clinics and Broadway Life Center (English/Spanish classes, tutoring, parenting classes) opened.  Next door was Life Path/STEPS Recovery Ministries.  In recent years, the Northwest HUB (in partnership with Evergreen Presbyterian), and Sparrow Furniture (Salem for Refugees) have joined the campus. And have you seen the Prayer Room over the city?
When Salem Alliance bought the property for Broadway Commons, the North Downtown-Broadway Plan finally took off.  Telos Development built two large projects including the Salem Cinema, affordable apartments and townhomes.  That was followed by restaurants like Christo's, China Gourmet and Better than Mama's.  That old payday-loan dive?  It's now Barrel and Keg, which kick-started the food-truck revolution in Salem.  Oh, how that bleak neighborhood has blossomed!  It's still a high-needs neighborhood with a diversity of neighbors, but stronger.
When SLF was notified that our longtime office on Madison Street NE had been sold, we started looking for a place that would meet five criteria:  1) Centrally located; 2) in a high-needs neighborhood; 3) safe for our staff; 4) in the midst of other nonprofits and ministries; and 5) affordable.  After vetting 10 locations, our team chose Broadway Commons.  It strongly meets all five criteria, including affordability.  My dream is that SLF would eventually own an old church or historic house … but for now, coming to Broadway feels right.  Kinda full circle.
What are you and your neighbors dreaming for your neighborhood?  It "CaN" happen!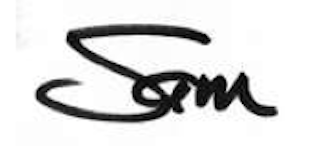 ---
With Thanksgiving, may we humbly invite you to support our "YEM" (year-end match)?  We are trying to match $75,000 by 12/31, which will help fund our two new hires (Alexis Hughes and Robert Garcia) and launch two new CaN Centers (Tabernaculo de Salem, First Presbyterian/Warming Center). We would be eternally (literally!) grateful.
Merry Thanksgiving.
Donate Online:  www.salemLF.org/donate
By Mail: PO Box 7384, Salem, 97303-0083