Perhaps you saw the article in the Statesman Journal a couple Sundays ago.  It chronicled Salem Alliance Church's role in the renaissance of the Grant-Highland district, although an unfortunate headline put a negative spin on a positive story.  It is, nevertheless, a very positive story …
When we bought our house on Cottage Street in 1998, the neighborhood was pretty rough.  But there was a blueprint for a revitalization, called The North Downtown Plan, which called for street-front shops, restaurants, a mix of housing, social services, the historical rehab of old structures, and new construction.  The plan was ambitious—Broadway was a blighted area with vacant buildings, used car lots, empty parcels and snarky businesses like the 'Fast Loan' (300% interest!) store and dingy convenience stores.  There were a few bright spots, like Boon's/McMenamins on the south end and Capital Press on the north.  But it was a tough district, no question.  High crime, poverty, gangs.
But there was potential—history, good bones, people with vision.  The Grant Neighborhood Association, Grant Community School and Salem Alliance were actively committed to neighborhood health and supported the plan.  To get redevelopment started, the City of Salem bought and resold three cornerstone properties from Market to Hood streets.  Salem Alliance (a CaN Center*) was the first to buy one of the lots with a vision for "Church, Community and Commerce."  Businessman David Glennie and Telos Development bought the other two lots and built both affordable apartments and market-rate apartments, along with owner-occupied townhomes and the Salem Cinema.  Next came Salem Alliance's Broadway Commons, with that long-awaited coffee shop and the Salem Free Clinics, not to mention tons of meeting spaces for the community and the Life Path/STEPS recovery programs.
Soon Michael and Lisa Learn would restore an old appliance store into Christo's Italian.  The Salem Clock Shop moved in. A vacant restaurant became China Gourmet and a blighted house was renovated into a doctor's office.  In turn, Young at Art and Better than Mama's opened for business.  That awful loan-shark dive was reborn as Barrel and Keg tasting room, which brought Salem's first food-cart pod to our neighborhood.  Thanks to Salem Alliance, nonprofits like Northwest HUB (the old Honda Shop), Sparrow Furniture and Sackcloth and Ashes (the Rawlinson's/Aramark Building) have moved into historic locations.  Soon there will be a new retail/apartment complex across from Boon's. And …
There are lots of critics out there, especially on social media.  They love to muckrake and tear down, especially where churches are concerned.  Kids, families and neighborhoods across Salem-Keizer—not just Grant—are healthier because churches are serving and partnering up.  Any neighborhood can overcome challenges and improve.  All it takes is belief … by people, families, schools, churches, businesses, nonprofits, neighbors.  CaN do!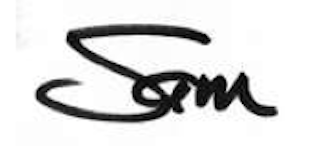 *A Church serving as a Neighborhood Center (CaN Center)