Even though I'm the grey beard (literally) at SLF, I'm not the only one deploying our methodology of bridge-building.  After 23 years it's very gratifying to see how our Staff (and our Board!) practice hospitality, ministry entrepreneurship, problem-solving, collaboration, resource-generation and neighborhood servant-hood.  We do it in big ways and small ways.  Through broad community initiatives (e.g. CaN Centers, Fostering Hope, Outward Mindset, Re-Entry Initiative) and everyday acts of optimism and networking.  Below is a 'ripple story' from our teammate
Jennifer Palanuk
, who coordinates our CPT (Community Partnership Teams) Collaborative, which includes the SLF Lightning Rods and partners in five areas of town:  East, West, North, South and Keizer.  Enjoy!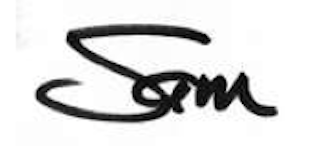 Friends ask me, "What is it about your job that you love so much?"  It's the connections.  Working with faithful partners to connect them with others—especially those in need.      I was sitting in a CaPES (Community and Partners of East Salem) CPT meeting when Elise Bauman from Salem Harvest walked in with a bright fresh piece of fruit.  "What do you have there?" I asked.  "An apple," she said, "and I have another 68 tons I need to harvest and distribute before they go bad.  Got any ideas?"                                                                 

And so began the Great Apple Distribution of 2019.  For the remainder of November, it was all about apples.  Every meeting I attended … every time I heard of a need … every holiday event …  I was able to tell folks where they could get some apples—lots and lots of apples.
With Salem Harvest's partnership, nine schools received more than 13,000 pounds of apples. For example, South Salem High School sent their student leadership class to pick up 700 pounds of apples, bag them, and share them at the 'Pop Up Grocery Store' where families-in-need can shop (free) for their holiday meal.  Washington Elementary handed out 1,000 pounds of apples at their Family Movie Night.  Waldo Middle School added apples to their Thanksgiving food boxes for 26 families.  And the 265 families that received packages from the Salem Police Toy Drive at Oak Park Church all went home with beautifully-wrapped presents … and APPLES!  Apples also went to low-income health clinics, Hope Station, church food pantries, and Marion/Polk Food Share.
We met Elise through the North CPT and learned that Salem Harvest connects farmers and backyard growers with volunteer pickers to harvest fruits and vegetables that would otherwise go to waste.  In 2019, Salem Harvest harvested and distributed nearly 500,000 pounds of fresh produce!  (Learn more about Salem Harvest and February's Hunger Dessert'd event: www.salemharvest.org     In December Elise came to the Edgewater/West CPT meeting with a cute little round piece of fruit.  "What do you have there?,"  I asked.  "Persimmon …" she replied.  Here we go again!                   –  Jennifer Palanuk, CPT Coordinator