In 2010 there was a bit of a community snafu.  Not the end of the world by any means, but a logistical headache for two local nonprofits. A classic 'good-news/bad-news' scenario.
The good news:  The Marion-Polk Medical Foundation had miraculously landed South Africa's legendary F.W. de Klerk as a replacement keynote speaker for their annual event after the original speaker cancelled.  The bad news:  The only date Dr. de Klerk had open was April 30. Which happened to be the long-reserved date for SLF's Fancy Dessert.  Faced with the unsavory prospect of pitting two great events against each other on the same night, I persuaded our board to move the Fancy Dessert to June since we had some flexibility and they didn't.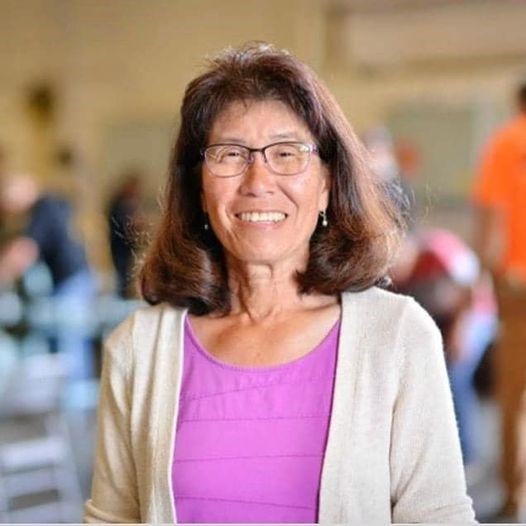 A few days later, I got a call.  It was Dr. Selma Pierce.  I knew the name but we had never met.  I did know that she and her husband Bud were heavily involved with the Medical Foundation.  She was calling to say thanks and learn more about SLF!  That really touched me.  They weren't just concerned about their own event (which went great!), but about our well-being, too.  She wanted to make sure the Fancy Dessert would be ok (it went great!).  That phone call was the beginning of a partnership and a friendship.  It was a sweet testimony to her heart and her spirit.
In 2014, I got another call from Selma.  I'd come to learn that a call from Selma wasn't 'an ask' as much as it was a 'vision cast.'  She told me about the Mission of Mercy, a huge dental-care event she was spearheading.  "Just think of the healing that people-in-poverty will experience, and just think of how the churches will enjoy serving their neighbors."  I was in, swept up by the vision.  I blurted out "what can we do to help" before Selma ever got to an ask.  She was an engager, a walk-the-talker, a roll-up-the-sleever.  Always serving before leading.  Like a gentle magnet, she drew people naturally and effortlessly to their higher calling.
Many, many people in Salem-Keizer have Selma stories.  Each is unique and special … and yet they all share common threads such as grace, optimism, joy, generosity, empathy, joy, persistence, wisdom, encouragement and—did I say joy?   On December 1, Bud wrote a love letter to Selma … and a message of faith and hope for our grieving community.
Selma Pierce, the glue of the Pierce family, an angel of a person, the only woman that I have ever loved, died this evening in a sudden and tragic accident.  We cannot believe that she has left us, but we are comforted in the knowledge that she is with God, and we will see her again.
Join me in lighting the Advent candles of faith, hope, love and peace in Selma's beautiful memory …