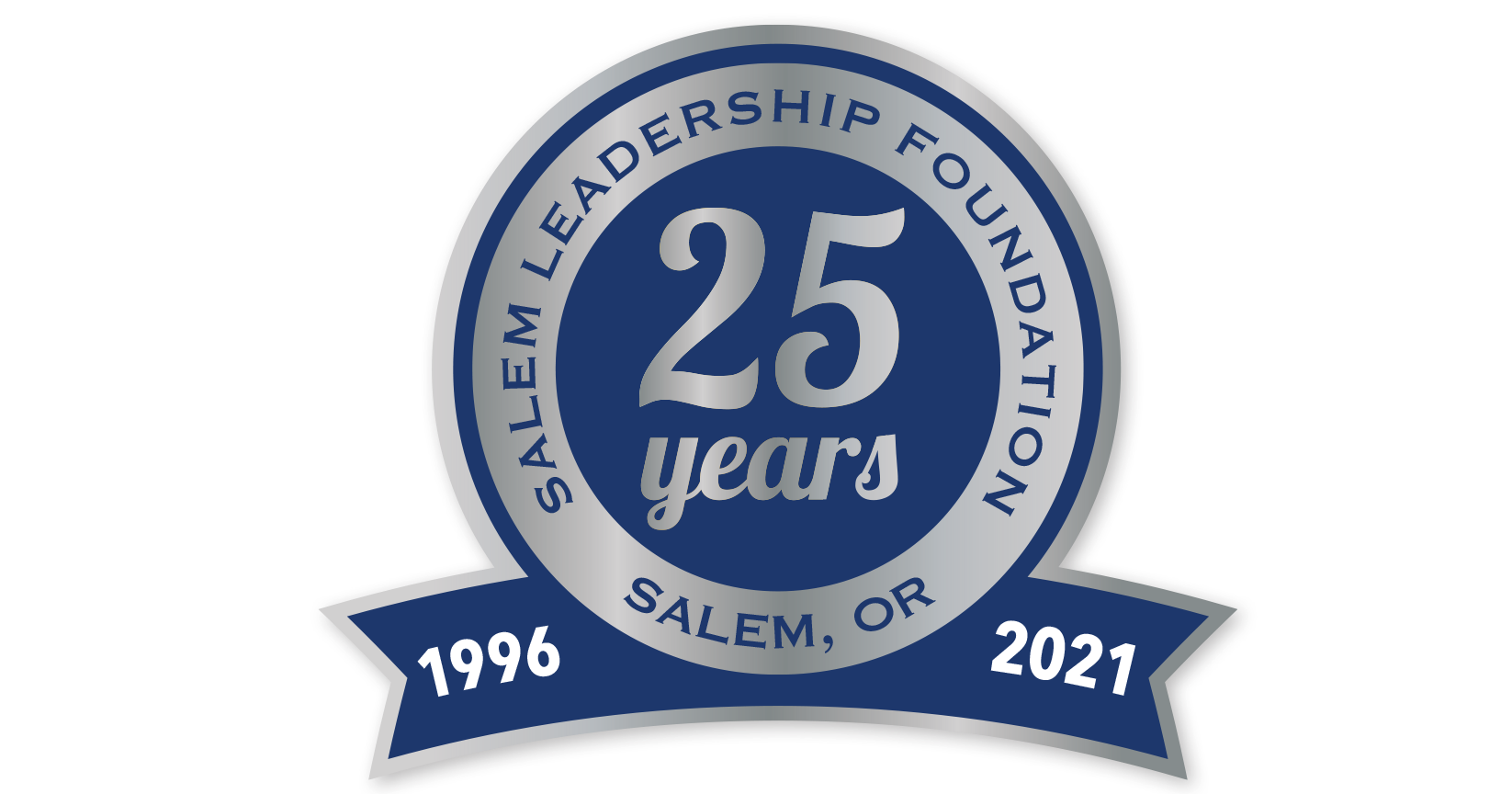 We had big plans for SLF's 25th-anniversary celebration at the Salem Convention Center.  For the second year in a row, Covid-19 kept the ballroom doors closed.  Not only for SLF, but all nonprofits and ministries.  This pales in comparison to the losses and sacrifices many have endured dudring the pandemic and wildfires. And yet it's a hard reality that required remedy.  Perhaps you had a chance to see our 'fancy video' that aired between May 25th and Fancy Friday (www.SalemLF.org).                                          It's still up and watchable!
In the video, we share 'Past-Present-Future' stories of challenge and triumph.  Our goal is to inspire 1) Hope, 2) Action, and 3) $upport.  We're also inviting input to help SLF plan the next 25 months and the next 25 years (see enclosed Survey).   I'll be candid, we're hitting a home run on the Hope and Action goals.  We could use a little help (as folks are able) on the $upport side. 'Online only' makes it tough to raise funds.  On the back of this letter is a Support Card that we're hoping folks will use to make a gift or – here's where we're really short – ongoing pledges.  FINAL-Fancy $upport Card — 2021
Thank you for reading this … and for all you do to deploy Shalom (health and well-being) in your neighborhood and in the community.  Looking back on 25 years, we are eternally grateful to the friends and partners who have walked with SLF to help kids, families, schools and neighborhoods.  People-of-faith working with people-of-goodwill … it works! God put this idea of 'bridge-building' on the hearts of 15 pioneering board members in 1996. It has had lasting impact thanks to you.  May the Lord continue to bring his love, truth and grace to the Salem-Keizer community through myriad avenues, including SLF.