Camp Crestwood.  Indian Guides.  Guppies and Minnows.  That maze of colored lines running through the rabbit-warren buildings … showing the way to games, basketball and swimming.  Like many (most?) longtime Salemites, I have fond memories of the YMCA.  For the monthly Guides gatherings we met in the home of two Tom Kays (my Fairmount Hill chum and his dad).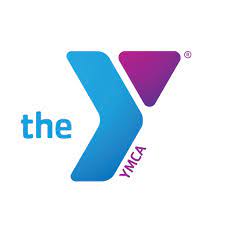 At Camp, I remember lots of songs, arts-and-crafts, and the rush of finding gold in the creek … only to discover the counselors had spray-painted some rocks. Dang!  My Dad worked downtown on Cottage Street and was an early-adopter of the jogging movement in the 1970s … I can still see him running round-and-round that track above the basketball court.
As a history buff and old-architecture fan, I was sad to see the old YMCA complex go down.  Especially the original stucco-and-tile 1926 building on Court Street.  However, knowing what's in store – and what's possible – with the new 51,000-square-foot facility, I'm excited!  In fact, it has the potential to be the crown jewel in a network of neighborhood centers all over town.  Schools, churches, Boys & Girls Clubs, HOME, The Rec, La Casita, Dream Center/Nuestra Casa, Satellite Gaming, KROC Center. Coming out of Covid, it will take openness, will and effort to forge the collaborative networks that will benefit the Salem-Keizer community.  Imagine all the possibilities for child care, youth sports, camping, academic supports, job training, health+fitness.
SLF has enjoyed promoting and supporting capital-campaign projects like this over the years.The Boys and Girls Club (Knudson and Epping branches).  Family Building Blocks (Chelsea's and Gracie's Place). Salem Convention Center.  Broadway Commons.  SE Neighborhood Community Center.  Isaac's and IKE Box.  Church@the Park.  The KROC Center.  Union Gospel Mission. And – coming soon – Salem for Refugees (stay tuned!).  People are more important than buildings, of course … but ground and structures and spaces are key to the health-and-well being of people.
Imagine with me that network of neighborhood centers.  Dozens and dozens of sites.  Not standing alone.  But interconnected and synchronized for services.  It's a big dream, I know.  Especially since Covid forced everyone back into cocoons.  I believe that a city named Shalom has the chops.