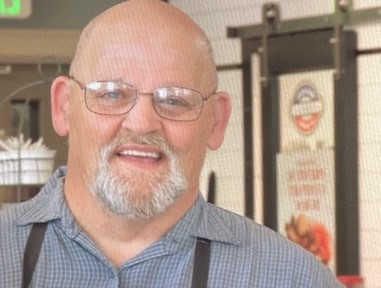 I've never seen a warmer smile. Tracey Sargent was a successful restaurant cook and kitchen manager.  Then, in the space of 40 months, he lost his mom and five siblings to drugs and/or heart attacks.  Devastated, he went off the grid. He lost his job, his car, his home.  He hit the streets and became one of houseless thousands that are either invisible to the average person … or disdained by them.
To his credit, he stayed away from the booze and the drugs.  He had seen the havoc they wreak.  On the streets and in the parks, he was one of the dependable ones … he was always lending a hand.  Mediating disputes.  Looking out for the vulnerable.  But to the passerby, just a bum. If it wasn't for Tiny, he'd be dead.  Tiny was a 25-pound Shiatsu – not a big dog, but certainly not tiny!  (Tracey had a keen wit.)  Tiny was more than a pet.  He was a companion, a confidante, a buddy, a sparring partner, a sleeping-bag warmer on cold nights.
One day in 2013, Tracey heard about a place called The HUB.  A place where a person could get a bike for transportation.  Not just 'get' a bike … earn a bike.  Tracey was in, as long as there was a basket on the front for Tiny.  Kirk Seyfert, RJ Dorn and the team at The Northwest HUB showed Tracey how to build and maintain a bike.  Game changer. www.youtube.com/watch?v=Tx3cQvQEE20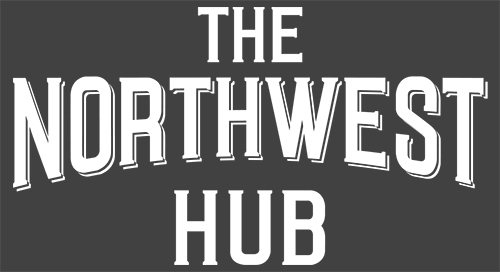 Tracey was now riding across the bridge to get meals at CityVibe, an outreach program at the West Salem Methodist Church.  His new friends there, upon learning of Tracey's culinary credentials, encouraged him to apply for a job at the newly opened Gayle's Italian Market (now Ritter's).  He was willing, but there was one problem:  Tracey had lost all his teeth on the streets. Dots connect.  His CityVibe friends fixed him up with a dentist and, with dentures and newly-found confidence, he was hired by Gayle Caldarazzo to manage her kitchen.  He fell in love with Brandie and, with Tiny, they lived a healthy, sober, employed life together over the years.
And then accursed Covid hit. Twice.  First it took Tracey's job as the restaurant industry was pummeled by the shutdowns.  Then, just a few weeks ago, Covid took Tracey's life.  Pulmonary fibrosis was the official diagnosis, but it was a bout of Covid last fall that sparked the downward spiral. Tracey had faith.  A new life.  Friends.  He was somebody, not a bum.  There are other Traceys out there right now, looking for someone to believe in them like Gayle, Kirk and RJ did.   Me, too.  In Tracey's memory … let's ride.