RainFest Golf Challenge 2020
The 9th-annual RainFest Golf Challenge…
…will benefit Salem Leadership Foundation (SLF) and our mission to help Salem-Keizer become the healthiest community in Oregon: truly the City of Shalom. Kids, families, neighborhoods … healthy!
You're invited: Choose your event!
We are ardently inviting you to tee-it-up with us during RainFest Week 2020! This year we are hosting two events … some RainFest teams will be at historic Salem Golf Club on Monday, February 24, followed by other teams at Topgolf Hillsboro on Saturday, February 29. 'The Traditionalists' and 'The Pioneers.' Two crazy events under one RainFest umbrella!
Our Goal is at least 30 golfers at each event so we can smash the RainFest Fundraising record of $100,000. If all the golfers raise at least $1,000-$2,500, we can raise $120,000 or more. Ace!
Our method:
The RainFest method has an 8-year track record of success: when golfers self-sponsor for (at least) $100 and then ask 25-40 friends to match that amount (or more), they can easily raise $1,000 (the minimum) and many will reach the basic goal of $2,500.  We know that $2,500 seems like a big number … we also know from last year's event that 18 golfers exceeded $2,500, with 6 of them topping $4,000 and another 3 over $6,000!  It will take about 6-10 hours of time over the next several weeks to make contacts and seek sponsorships.
Your commitment:
Here is what each "RainFest Champion" commits to:
1. Put Monday, February 24th, or Saturday, February 29 (Leap Day!) on your calendar to play golf!  No matter what the weather or which site, we'll keep you warm, well-fed, and having a great time for the cause.  Plus lots of great prizes and laughs.
2. Sponsor yourself for at least $100 (can be more), and …
3. Give your best effort to make 25-40 contacts and strive for $2,500 in pledges. This is easier than you think, as people will be more than happy to support you in your valiant "wind-and-rain" endurance to support SLF. Last year 18 individuals raised $2,500 or more and 9 were over $4,000.
Pay a RainFest Pledge or Sponsorship:
Sign up to be a RainFest Golfer
To get more information, contact…
Sam 'Snead' Skillern – Player Captain:  503-884-8194 or Sam@salemlf.org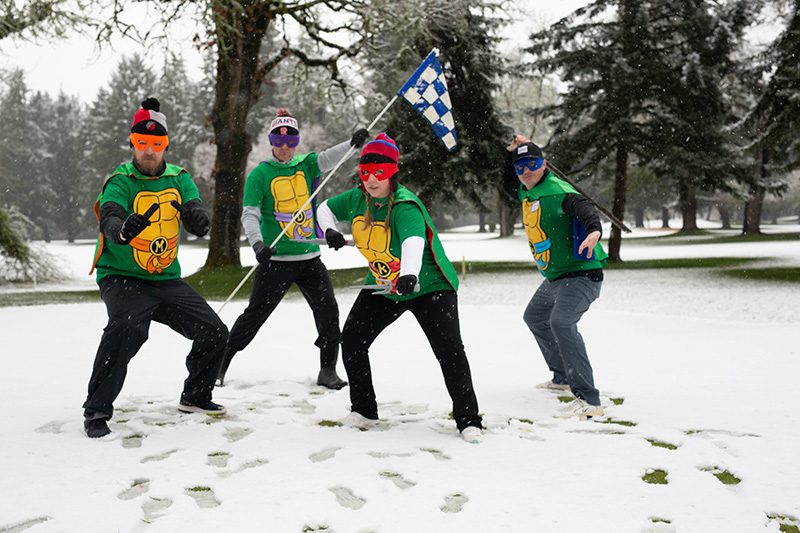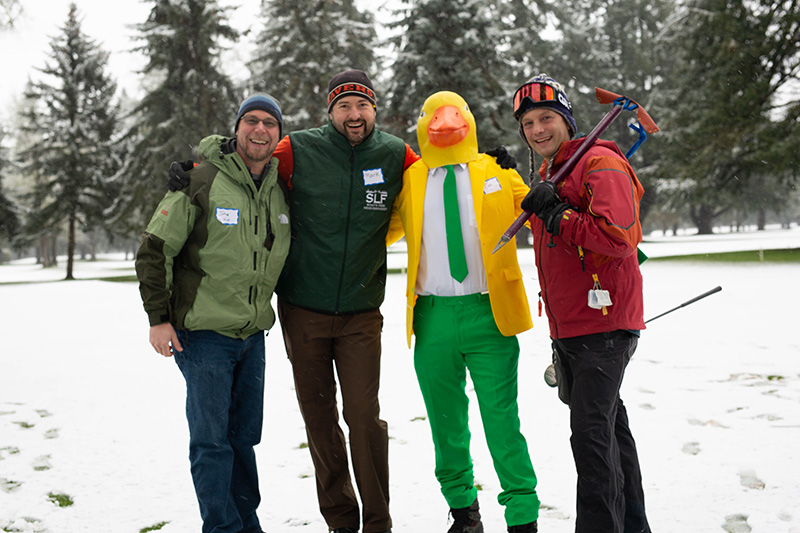 A BIG SLF
THANKS
TO OUR
2020 SPONSORS