COMMUNITY PARTNERSHIP TEAMS
Our mission at SLF is to engage people-of-faith and people-of-goodwill to transform the community for good—neighborhood by neighborhood. Our Community Partnership Teams are a driving force to help us achieve that mission and bring lasting transformation to our neighborhoods. People of all ages benefit from our work with the CPTs, although there's a special emphasis on the youth of the neighborhoods, who represent future generations. Currently, the CPTs are serving more than 3,000 people per year in the three Salem CPT geographies.  More than 450 volunteers provided nearly 10,000 hours of service in 2016… worth more than $200,000! Find out more about Community Partnership teams below.
The idea behind CPTs is simple.  Every sector of town has individuals and organizations who want to plan and deploy meaningful projects to address the needs of their neighborhood/s.  CPTs provide a regular forum for interested citizens to pool their ideas, their resources, and their volunteer hours to implement successful strategies.  People helping people with a common sense of geography.
CPTs inspire and support a broad range of community-led programs and initiatives.  They focus on strengthening youth and families, but deploy a 'whole-neighborhood' approach.  Many of the programs and activities are designed to support family engagement with school, youth development, healthier lifestyles, and cross-cultural relationships.  CPTs provide and support:
After-school programs, parenting classes, seasonal events, community gardens.

Neighborhood watch, crime prevention, strategies for re-entry and addiction recovery.

Block parties, community dinners, health fairs, music concerts, summer feeding programs.

Supports for foster kids and foster families; family strengthening programs.

Adult and child literacy, English classes, GED and education-advancement opportunities.

Outreach to homeless populations for housing, employment, recovery, transportation, mental health.
Community and Partners of East Salem (CaPES)
Community Partners of East Salem was formed in 2013 and is rapidly growing
with members who envision connected, supported, cherished neighborhoods within the McKay-area community. CaPES focuses its efforts in three man areas: Activities for kids, neighborhood celebrations, an community gardens.
Neighborhoods: 10, 15,18 and C on map
Lansing, Northgate, ELNA, NOLA, ESSNA neighborhoods; plus the larger McKay High School feeder area.
Goals
Facilitate community connections

Support children and families

Promote a safe, healthy, clean environment in neighborhoods with schools that feed into McKay High school.
Programs
Little Free Libraries

December Police Toy drive
Get connected: CaPES meets every third Thursday from 11:00-12:30pm at Goodwill Career Center on 3535 Lancaster Dr. NE.
North Neighborhoods – N2
North Neighborhoods ("N-Squared") has been affecting change since 2001. Their mission is to raise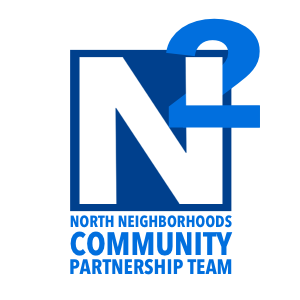 the voices, identify priorities, develop plans, and engage resources to make a difference and advocate in Salem's north-central neighborhoods.
Neighborhoods: 5,6,7,8, and 12 on map
Grant, Highland, NEN, Northgate and CaN-DO neighborhoods; plus the larger North Salem High School feeder area (Parrish and Houck communities).
Goals
Increase people's skills to function effectively as a family.

Raise the pride and the image of the neighborhoods.

Reduce crime and increase the feeling of safety.

Increase communication throughout the neighborhoods.

Increase connections throughout the neighborhoods.
Programs
Get connected: N2 meets every 2nd Wednesday from 11:30-1:00pm at various community partnership locations.
South Salem Connect (SSC)
South Salem Connect was formed in the south High School catchment area in 2
002 and has been working toward strengthening families and neighborhood livability though a variety of community partnerships and programs ever since.
Neighborhoods: 1,2,3,4,9,13,14,16 and 17 on map
South Gate, Faye Wright, SCAN, SESNA, NESCA, Morningside, Sunnyslope, SWAN, and SEMCA neighborhoods; plus the larger  South Salem High School and Sprague High School feeder area.
Partnership, Projects & Programs improving livability
With the support of Marion County Health Department and Salem Keizer Education Foundation, they help implement the afterschool program at Leslie Middle School.  This program offers multiple classes with evidenced-based curriculum, with a specific goal of decreasing the percentage of students who use marijuana in South High feeder district.
SSC directly supports five community gardens: Fuente de Vida, Sunnyslope, Sr. Francis, SESNA, and Temple Beth Shalom.  The CPT works hand-in-hand with Marion Polk Food Share to gather funding, materials and volunteers.
This year has brought on the flourishing partnership with CAREcorps, a youth-development program, and Just Walk, a program with the goal to increase the number of people walking in our neighborhood, increase neighbor visibility, encourage being active and increase sense of community and safety.
SSC-CPT directly supports: 5 community gardens, 2 afterschool programs, 2 parenting programs, 1 summer service learning camp, the "Just Walk" program, 50 block party bags.
Planning meeting monthly on the first Tuesday @ Noon, IKE Box Café, 299 Cottage St NE
Partnership meeting monthly on the third Wednesday @noon, rotating to different partner sites. Email cpt@salemLF.org for more information or click on "how to get involved" above.
Contact our CPT Coordinator for more information about upcoming meetings