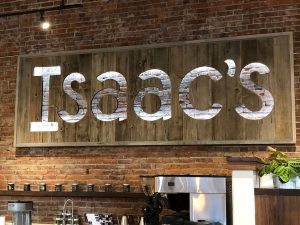 I remember the meeting in Clark Williams' law office downtown. My friend and SLF board member Rex Robertson had invited me to meet with his dear friends Mark and Tiffany Bulgin.  They were looking to strengthen the organizational structure and expand the board of directors for their fledgling nonprofit named "Isaac's Room."  Hmm, interesting name … I wonder what they do?
I had met Mark (youth pastor) and Tiffany before.  I remembered that we prayed for them at church a few years earlier.  They had a son who was born with a heart condition.  Folks at First Nazarene, Salem Alliance and other churches prayed diligently for little Isaac and his future.  When he passed away, I'm sure there were some who wondered if our prayers had been for naught. Tiffany explained the name.  "Amidst all the grief and emotions, a question kept surfacing:  What do we do with the room we've created for Isaac in  our hearts and in our home?  We felt a call to open that room to the divested youth in our community."  Mark added: "What people see as 'empty,' God sees as 'full' … we just needed to lean into that and trust something good lay ahead."
We just celebrated Isaac's 20th birthday.  He's in heaven with the Father, but his legacy and impact here on earth live on.  Mightily.  The IKE Box coffee shop is a cultural and historical icon. But it's the IKE Quest program that is the heart of Isaac's Room, which helps divested young people believe in themselves and blossom.  People see dropouts, couch-surfers, foster kids, juvenile delinquents and slackers.  The 'bruised reeds and smoldering wicks' of Isaiah 42:3.  Tiffany and Mark see architects, poets, entrepreneurs, artists and bankers.  More than that, they see the inherent beauty and worth of each youth, just like a mom and dad.  In fact, their heart is to see and love each IKE youth as they would Isaac.        You might have heard we just opened Isaac's Coffee, Wine and Dessert downtown.  In a former pawn shop.  Just as the IKE Box redeemed an old funeral home, Isaac's is bringing new life not just to a building, but to bruised reeds.  Hundreds and hundreds of young people (and adults!) have been impacted by Isaac's legacy.   If anyone wondered about the power of our prayers back in 1998, it's pretty clear that God answered them.  Not the way we had intended, of course, but in mysterious and wonderful ways that are beyond comprehension.  Thanks Tiffany and Mark for letting us walk with you and Isaac.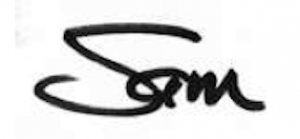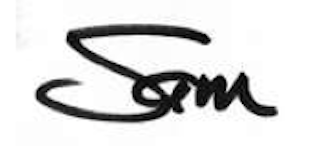 ---
 'YEM' – WE MADE THE $75,000 MATCH!   Thanks to gifts both small and large from more than 160 friends, our YEM (year-end matching) campaign was a success!  We give thanks to God and to every-one who chipped in during the Christmas season to boost our budget into the black and set the stage for a strong 2019.  We offer a special salute to the cadre of donor-friends who made those original pledges last fall that formed the basis for the match.  Without their generous pre-YEM pledges there would be no YEM.  Every dollar doubled—that's good ROI and good stewardship.  Again, thank you! 
RAINFEST 8.0 TEES OFF FEB. 25 – WANT GOLFERS AND SPONSORS!   Rain, sleet, mud, fog, wind, slosh … just the right ingredients for our 8th-annual SLF RainFest Challenge at Salem Golf Club on Monday, Feb. 25!  Eleven teams of dedicated (crazy?) golfers will hit the links and endure 18 holes of agony to support SLF and our 50+ partnerships (CaN Centers, CPTs, Fostering Hope, GRASSP, Salem for Refugees, IKE Box, schools, etc.).  No matter how nasty the weather, we are looking forward to a great time of hot chili, hot coffee, fire pits, and blistering drives to keep us warm.  There's still time to sponsor a golfer; each one is 'driving' to raise $2,500+ in pledges to compensate for their bravery and fortitude. This year our ambitious goal is $110,000 (which would break last year's record of $101,500) … To sponsor one of our fearless golfers go to www.salemLF.org/rainfest-donor/ and write your golfer's name in the box.  Here's a list of the brave souls so far (still looking for 20 more!)
 Scott Bigham    Herm Boes   Jason Brandt    Quinn Burke   Mark Butler   Alex Casebeer     Ryan Collier   Kyle Dickinson   Leslie Dinsdale   Jason Doneth              Harvey Gail    Imani Hall  Chad Harvey   Andy Herrmann   Dwayne Hilty       Glen Hossler    John Kirk   Erin Molyneaux   Sheena/AJ Nash    Bill Raschko                   Tim Rawlings   Chuck Skillern    Jerry Stevens   Doug Thompson     DJ Vincent   Jeff Walton    Kurt Wittman    
We are also looking for RainFest event sponsors.  Sponsorships are $3,000 (Titleist), $2,000 (Propane), $1,000 (Gortex) and $500 (Umbrella).  To get on the Leaderboard, call Slammin' Sammy Snead at 503-884-8194 or email sam@salemLF.org.  Fore!