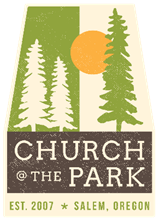 At SLF we have a little thing called the 'Fancy Bus Tour.' Maybe you've been on one.  When things open up, we'll kick-start the engines and get back out on the road.  It's a little bit history, a little bit theology, and a lot of neighborhood as we visit some familiar—and not so familiar—places around town.  For many, it's a valuable time of learning.  For others, it's the beginning of something special.  In 2007 we took the leadership team of a small church on a Fancy Bus Tour.  Led by pastor DJ Vincent and his wife Gabi, Emmaus Community Church was meeting at Leslie Middle School and had launched some incredible programs for the Leslie students and families.  Desiring to expand, they wanted to see what other serving options were available.  We visited a number of sites and programs … the one that caught the Vincents' eye and heart was homelessness.  They were called.
It started with meals for those living at Cascades Gateway Park—a simple act of kindness and nourish-ment.  But it didn't stay there.  The team learned that food and clothing are important, but they're not the answer.  Both science and the scriptures tell us that 'relationship' is the answer.  As Emmaus invited other churches to join the ministry, everyone learned that to accomplish healing and restoration we must move from our "Us and Them" leanings to a posture of "We."  And not just from a sentiment of pity or obligation, but from a desire to hear sacred stories and build friendships.
With Luke 14:12-14 as the inspiration, DJ and Gabi began 'setting the table' not just for food, but for life-giving exchange. Church@the Park was born.  Honor, dignity, second chances, and relationship are the pathways to sobriety, employment, housing, and restoration to family.  When you visit Church@the Park it's hard to tell who has homes and who doesn't.  Everyone volunteers together.  Many of the leaders are homeless or formerly-homeless.  With the rapid expansion of Church@the Park into Safe Parking and managed-camping at the Fairgrounds and other sites, more than 30 formerly-unsheltered folks have been hired. Church@the Park works.
SLF and Church@the Park are separate entities, but we are kindred siblings.  DJ is our Deputy Director and South Salem Lightning Rod, and Church@the Park arose from the three-year funding partnership we offer through the CaN (Churches as Neighborhood) Centers program, joining Salem Free Clinics, Salem Dream Center, Salem for Refugees, and The NW Hub as the CaN-do offspring of churches helping neighbors.   In this spirit, SLF is helping Church@the Park raise $350,000 so it can buy the property it occupies  at 2410 Turner RD SE.  This will secure the myriad partnerships and effective outcomes long into the future.  The Lord (and many of you) have provided $305,000—only $45,000 to go by our deadline in May.  We invite your support to get us across the finish line, and we invite you to a celebration on Sunday, May 2, at noon.  To make a gift, www.salemLF.org/donate or SLF, PO Box 7384, 97303-0083.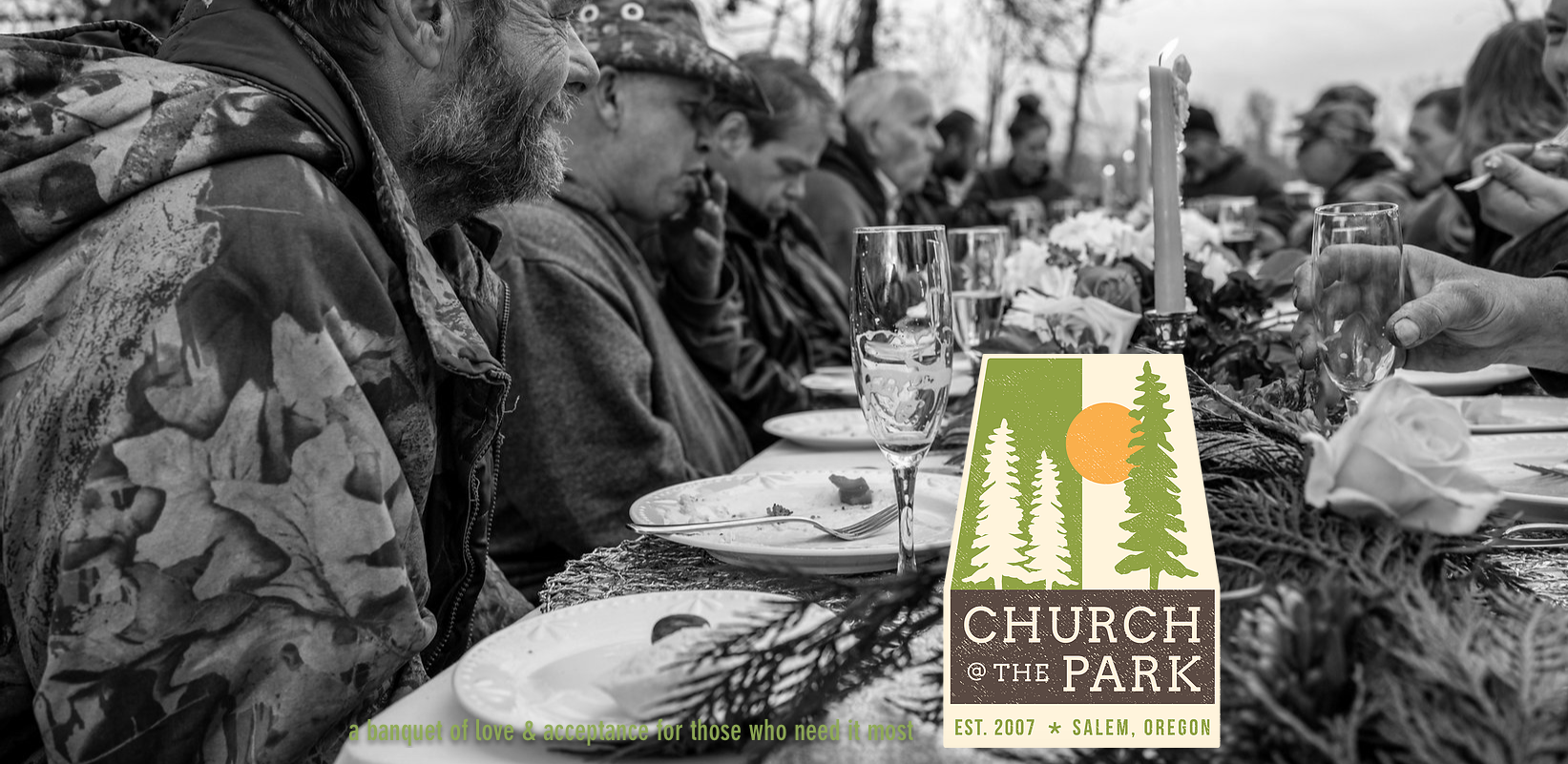 To learn more about Church@the Park: www.church-at-the-park.org  Collaboration is beautiful.