Dwayne Hilty here, SLF's CaN (Churches as Neighborhood) Centers Director.  I've worked with SLF since 2015, first as a West Salem Lightning Rod and, for the past year, leading the CaN Centers Network.  I've had the opportunity to meet many of you, but for those of you who may not know me, here's a bit of background …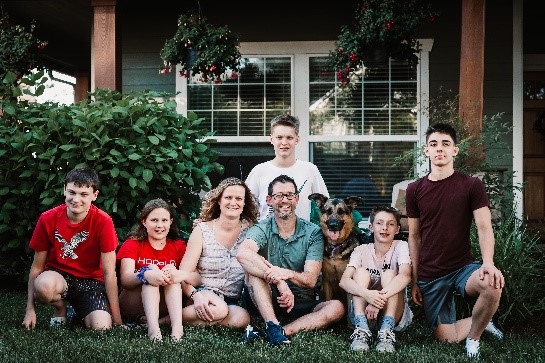 Proud father of two adventurous kids (Riley and Logan) and three great step-kids (Tyler, Zach, and Kylie), as well as husband to an amazing wife (Melissa).  Having spent most of my life in the Willamette Valley, I moved back to Salem in 2004 as part of a church-planting team, and then to #c4531fthe Edgewater District of West Salem in 2008 as senior pastor of Soma Church.  On top of my work with SLF, I also enjoy coaching basketball and track & field.
So why mention "the power of friendship" to kick off this month's Fancy Newsletter?  Recently I had the honor of meeting with a missionary couple doing work in Queretaro, Mexico.  They asked me about SLF's methodology of being bridge-builders in our community and specifically, how we went about helping people-of-faith work with people of goodwill in our city?  I'll admit, I was tempted to write out our mission and diagram our Theory of Change, both of which are key to describing and articulating how we go about creating neighborhood transformation.  But the phrase that came to mind was?  Friendship.
Perhaps now more than ever, our broader culture feels very polarized.  And whether it's the standard categories of politics and religion, or more delicate issues involving schools, identity, equity, or homelessness … folks often address these tough, important topics by drawing battle lines and defending their cause at all costs.  But what if there's another way?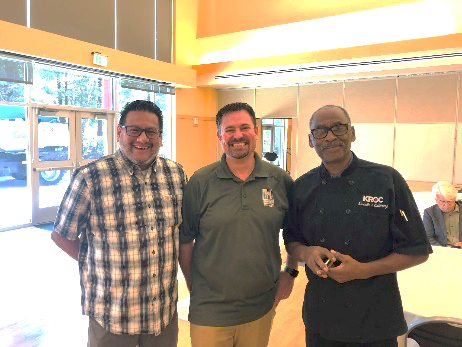 As I was talking to my Queretaro friends about SLF's methodology of creating lasting, positive change in the city, I found myself talking about my friends in the city: pastors from churches, school principals and teachers, directors of non-profits, business leaders, and government officials.  These city leaders aren't simply figureheads of institutions … they are real people with families who juggle life challenges like me and who care deeply about the people they work with.  And while I'm sure our list of disagreements and differing positions are long, we choose to engage and partner in the beauty of the way of Jesus, which is an invitation to do something than draw up battle lines.  Ours is an invitation to listen, learn, become friends, and see how we can partner together … despite any differences. This doesn't mean there are never tough conversations or challenging decisions.  Those are simply part of the fabric of living, working, worshipping, and playing in our community.  But we can also attest to how much easier and more productive those conversations and partnerships are when we approach each other first and foremost as colleagues and friends.  And while that recipe for transformation might sound a bit simplistic, it is a method that has been in place for a very long time.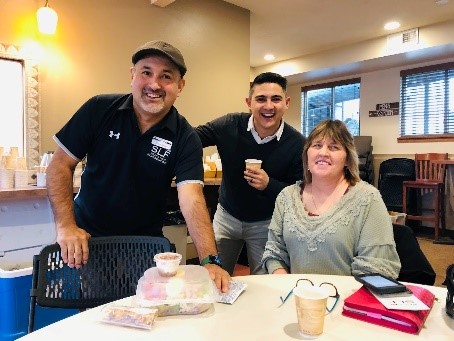 As I issue this invitation (to you and myself) to keep engaging in friendship over polarization, please know that we are thankful for you, your partnership, and the important role that you play in bringing about peace in our city.  Thank you. And if you'd like to learn more about work that we do as SLF, or about our Churches as Neighborhood (CaN) Centers, please feel free to reach out to me.  And/or attend one of our monthly CaN Centers Network lunches on the first Wednesday of the month.  We provide the lunch and timely topics, presentations, idea-sharing and networking.
Dwayne Hilty         CaN Centers Director
Salem Leadership Foundation     (971) 720-8300     Dwayne@salemlf.org