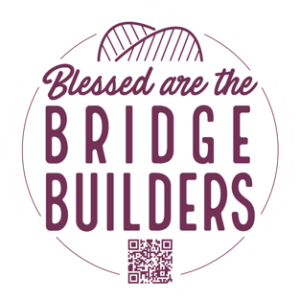 What a blast we had last Friday, June 16, at the Salem Convention Center downtown!  We had fun with our City as Playground?  theme and explored the contrast between the hard things happening in Salem-Keizer and the way people, churches, partners, and programs are overcoming darkness with a 'playground mentality' of positivity, possibilities, and promise.
We were joy-filled by the musical gifting of Cherry City Worship, an ensemble of young musicians with roots at McKay High, Young Life, and local churches.  We provided updates on SLF's products and services: Lightning Rods (field staff), Community Partnership Teams (CPTs), and the CaN (Churches as Neighborhood) Centers network.  The event's highlight was our signature story featuring DJ Vincent and Church@the Park.  We celebrated DJ's 13 years with SLF and the deep impact he's had on our team and the city.  It's true that for several years we had been in a succession-planning process that would have passed the SLF leadership mantle from me to DJ by the end of 2024.  But God's expansion of Church@the Park into a juggernaut intervention for homelessness has called DJ to that crucial ministry call.  We are completely at peace with this development and we are rebooting our search for my eventual successor.  All good!
We're grateful for those who were able to attend the Lunch or Dessert, and we are now sharing the good news here with y'all.  (The event is available on Vimeo, if you have 59 minutes!)  Our goal is to inspire 1) Hope, 2) Action, and 3) $upport for SLF and our 50+ partnerships.
As we head into the Summer, we are so very grateful for everyone who brings a playground mentality to the schools and neighborhoods of Salem-Keizer.  Shalom!